Business Partners

Our mission is to transform the events and meetings industry. Our software platform disrupts the traditional processes for the event planners who organize events and the venues that host them, creating more value for the entire events and meetings ecosystem.Customers in more than 100 countries now use Cvent software to plan events, find venues, manage membership data, create mobile apps, send surveys and develop strategic meetings management programs.
At a Glance
1,450+ employees worldwide
Over 200,000 hotels and venues listed on the Cvent Supplier Network
139,000 events and meetings managed in 2012
Used by 187,000 event planner and hoteliers worldwide

KoamTac's Bluetooth barcode scanners are the world's most compact yet durable and dependable data collectors on the market today. Our signature line of KDC programmable Bluetooth barcode scanners and card readers support all major smartphones and tablets, compatible with virtually every operating platform including Android, Blackberry, iOS, Mac and PC. Our mission is simple: to make the highest quality, easy-to-use, competitively priced products to help companies increase productivity and cut time and costs.



Gray Consulting International Meetings & Incentives (Gray Consulting) is a global meeting, events, and incentives planning corporation with offices headquartered in Philadelphia, PA. Gray's core business is focused on all aspects of your event including meeting development and planning, venue selection, negotiation and contracting, attendee registration and management, budget development and reconciliation, and onsite services.



As a full service design build firm, Presentation Products has been the leading provider of turn-key audiovisual solutions in the tri-state area for over 20 years.

Serving the Corporate, Higher Education, K-12, Hospitality, Government, Military, and Residential markets, in projects large and small, we have the unique experience required to deliver the best solution for our customers. With offices in New York City, our staff of more than 40 professionals provide audiovisual integration services ranging from design & engineering, project management, installation to training and support.

Click here to learn more about our services or call us at 212.736.6350.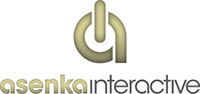 Asenka Interactive is a full service strategic marketing communications firm. Covering all aspects of your message and market, Asenka ensures that your message is not only consistent but appropriate and effective. They can develop an integrated strategy to reach your audience before the show to get them there, connect with them at the show and have a pre-planned follow up strategy in place (potentially even from the show) to begin the follow up process.

It's more than just at the show though. Asenka can transform your entire corporate image if necessary, strategically positioning you within your market based on your business goals. At their disposal are many online and off-line tactics with sophisticated tracking to make sure that all your marketing efforts are always being optimized for efficiency. This allows your marketing dollars to go further and do more for you. Contact Asenka today to find out what the first steps might be to building a truly integrated and strategic marking plan for any or all aspects of your company. www.asenka.com