Introducing the NanoLumens NL6 – 112" Flexible Display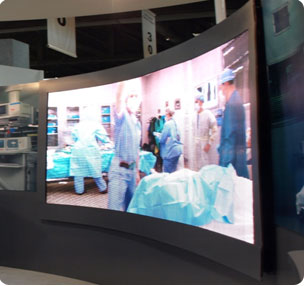 The NanoLumens NL-6 is a thin, lightweight & flexible LED video display surface.
Ideally suited to be incorporated into a variety of stage, set and exhibit booth designs.
Lightweight design allows for a variety of uses previously unimaginable with comparable products.
Digital screens can now be placed on odd-shaped or curved walls, hung from ceilings, or wrapped around columns where large, heavy, flat-panel displays are impractical.

Click here to download the product specification sheet.