Badge Printing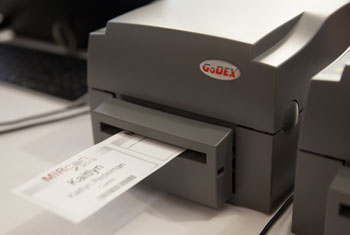 Let TRC make your trade show or event registration process fast, secure, and affordable with BadgeRite, our Badge Printing System. Whether you need badge printing for advanced or on-site registration, BadgeRite is customizable and can be used with your existing registration system or with TRC's RegRite — a basic data collection and funds processing system.

Our mission is to help you run an efficient and profitable event. BadgeRite can accommodate the most complex registration structures, while offering a simple user interface for volunteers or more experienced registration personnel.

TRC's Professional Convention Specialists are available 24/7 to help you determine how BadgeRite can meet you specific registration needs.

Want to find out more about renting our Badge Printing System, BadgeRite, for your next event? Click here to submit an information request.