Attendance Tracking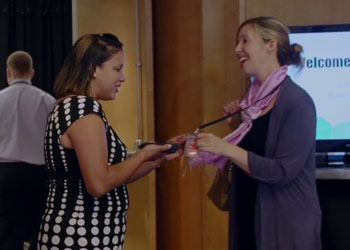 Want to find out the peak attendance hours on the floor? Would you like to know which sessions are a hit and which aren't? Is it valuable to understand where your attendees spend most of their time at your event?

TRC's ScanTracker software easily captures, displays, prints, and downloads attendee information reports in a fraction of a second. Data can be exported hourly or daily, so you can monitor how your show or event is progressing in real-time. Our reporting database is uniquely customized to meet your event goals and requirements giving you the data you need to make on-the-spot improvement decisions and help you plan your future events.

Want to find out more about our Attendance Tracking Software, TrackRite? Click here to submit an information request.