Message Centers/Attendee Information Systems/Product Locators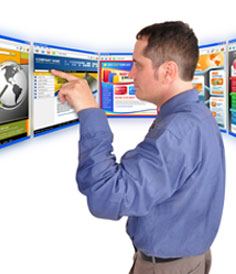 Communicating important information to exhibitors and attendees such as schedule changes and cancelations, attendee agendas, vendor and product locations, and answering attendee questions that arise during the event is crucial to the success of your show or conference, but this can be a daunting and time consuming task. TRC makes it easy with our customized software solutions for managing message centers and attendee information stations. Our hardware and software solutions are customized to meet your specific event needs and are reliable and easy to use.
(Click for details on what we offer)
Computer Kiosk System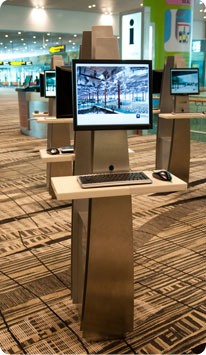 Do you want to take your event to the next level? Then, let TRC help you plan a Computer Kiosk System. Whether you are looking to include digital signage, a self-service information center, a trade show display and product locator, or an internet kiosk, TRC offers you customizable kiosk solutions to best meet your needs.

Our Kiosks allow you to…
Conduct customer satisfaction surveys
Interact with attendees by providing interactive Q & A platforms
Set up internet cafés with minimal space requirements
Entertain attendees with a games and entertainment area
Provide up-to-date event information, schedules, floor maps
Gather attendee data quickly and easily
Offer attendees an easy way to access email and voicemail
Offer advertising opportunity and space to exhibitors
Provide demos of new products
TRC's Computer Kiosk System rental is affordable, and the kiosks are stylish, require minimal space, and are easy to use. Our Kiosk System is tailor-made to fit your needs and has a self-serve format, which means you don't need any additional staff to run one. We pre-format each system with all your requirements and deliver it to your event ready to plug in and go. TRC's dedicated team is on hand to support you throughout your event.

Want to find out more about renting a Computer Kiosk System for your next event? Click here to submit an information request.
Attendee Information Systems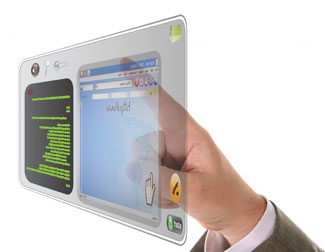 Convey your event information with ease. TRC's Attendee Information Systems allow you to communicate with your attendees effortlessly regardless of your venue size. Inform attendees of event changes or cancellations, provide directions to various exhibits, relay daily agendas, and so much more. TRC's Attendee Information Systems software is integrated into our cutting-edge internet kiosk hardware, so you can reach attendees with ease across your event floor. Our Professional Convention Specialists will help you determine which of TRC's customizable Attendee Information Systems is right for your event needs.

Want to find out more about renting an Attendee Information System for your next event? Click here to submit an information request.