Customizable Surveys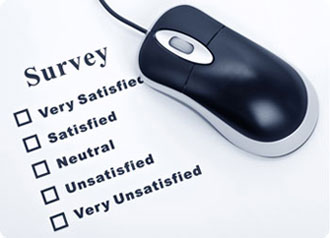 In the competitive world of trade shows, conventions, conferences, and meetings, having accurate, timely feedback is critical in determining how to best organize, plan, and improve future events. TRC can give you access to the information you need without tying up your limited resources. SurveyRite, our customizable survey software tool, gives you the valuable exhibitor and attendee information you need at a budget-friendly price.

TRC's SurveyRite is the most customizable survey engine in the industry. Whether you require pre-needs assessments, post assessments, or assessments during your event, SurveyRite lets you choose from a variety of tailor-made surveys and assessments including exhibitor surveys, speaker session evaluations, overall event evaluations, and more. Standard survey formats, quiz design, and even game show interfaces allow you to make the data gathering process easy, efficient, and fun.

TRC supplies all necessary SurveyRite software and equipment, provides on-site support, and reports survey results in real-time, so you have the information your exhibitors and you need to make informed business decisions. A TRC Professional Convention Specialist is available 24/7 to assist you in determining how SurveyRite can help you make your trade show or event successful for your exhibitors, your attendees, and you.

Want to find out more about renting our Customizable Survey Software and Equipment for your next event? Click here to submit an information request.