Registration Services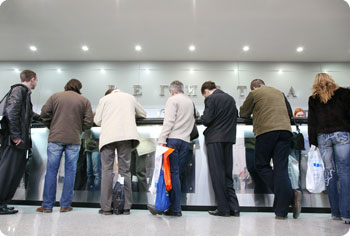 Whether you're planning a conference for 50 or organizing a trade show for 50,000, TRC has custom Registration Services and Solutions that will make your job easier and your event a success. TRC is the industry leader in providing comprehensive registration services for all your trade show and event registration needs. From advanced registration to post show reports and data management, our commitment to providing innovative registration services to event managers, exhibitors, and attendees is unparalleled.

At TRC, our goal is to help you eliminate paper processing and waste, make the registration process simple, and improve the bottom line of your trade show or event. Our innovative registration services are guaranteed to do just that — save you time and money. Fast, simple, and affordable, TRC offers user-friendly registration software and equipment that is perfectly designed for online registration, onsite registration, and badge production.

Our Professional Convention Specialists are experienced in providing personalized customer service and can help you determine which of our quality registration services best fit your event goals and requirements.


Our Registration Services offer…
Innovative platform for both advance and onsite trade show, conference, and event registrations
Exhibitor and booth staff registration
Ability to submit single or group registrations
Ticketing
Secure payment processing
Accurate real-time show reports